You can also see that the engine didn't have a sludge problem either. It's got a little "film" starting but it is generally pretty clean from an oil standpoint. It looks like the engine was running pretty rich though.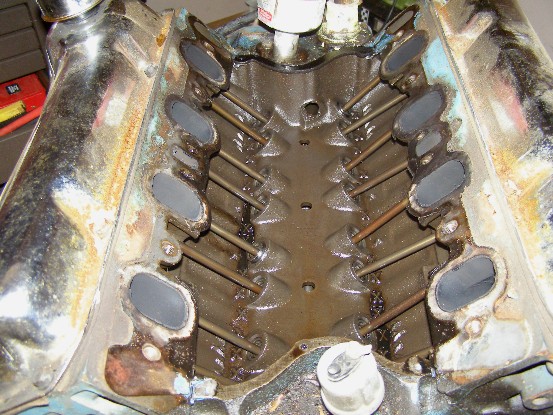 Finally I pulled a head off and......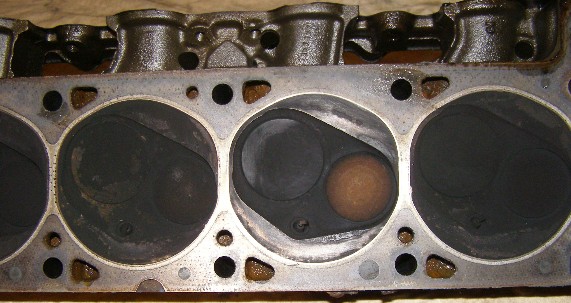 ...I was elated to find close chambers! The rule on Sandy Mercer's site held accurate. The two lugs at the bottom of the head, when the top corners don't have anthing on them, indicates a 2V closed chambered head. I couldn't be more happy....but wait....my luck doesn't always go this well. Maybe I only have a 302 Cleveland instead??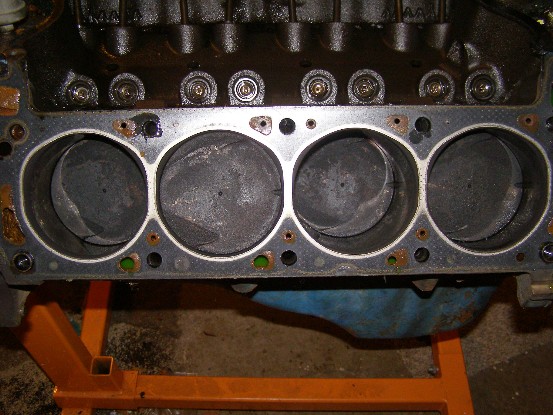 I measured the stroke and sure enough it was 3.500" . So I indeed have an Aussie 351C with 302C 2V closed chamebered heads. When it comes time to rebuild the engine I will calculate compression.
The engine removal turned out great. I got the engine I dreamed of getting with the car, and everything is fine. You can't beat that.