After machining it out of a piece of billet aluminum it looked really nice, except it looked, well, machined. Otherwise I was very happy with it.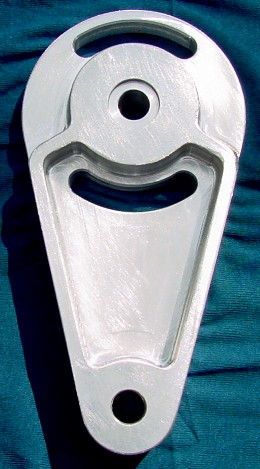 The next step was to smooth out all the machining marks and then to sand blast it so that it had a cast looking finish on it. To enhance the part even more to appear cast it even has a spot of "porosity" which occurs in a casting, along with a corner that perhaps didn't fill in the mold quite right. Yes, I am very detail oriented.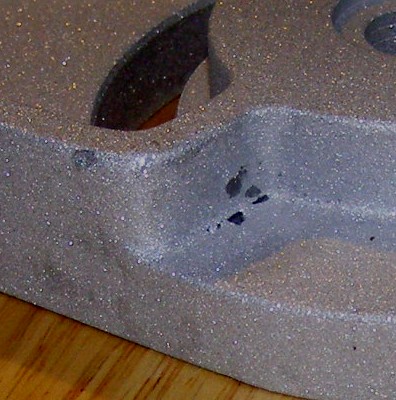 And here is the finished part next to a picture of an original part. Though the pictures were not taken at exactly the same angles I think it still shows how close my reproduction part is to the original. I am very pleased with it. Mine is the one on the right.