Another thing I will want to be sure to do at reassembly is to properly replace the innertube piece over the shifter whole in the transmission hump! I guess this was someone's clever way to cover the hole with something waterproof. I will correct this.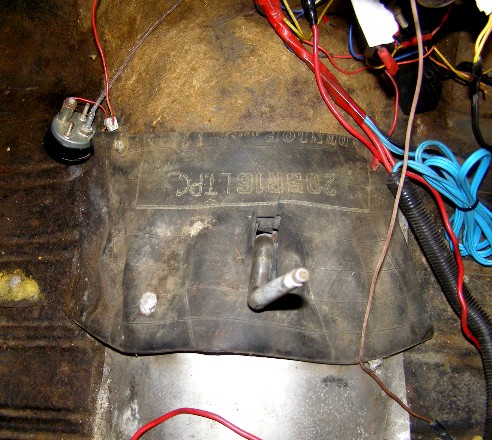 I don't know how the car was rebuilt last time. I don't think it was done in a "frame-off" fasion though as evidenced by the amount of dust and dirt that was behind the dash. You can see the build-up on this duct section.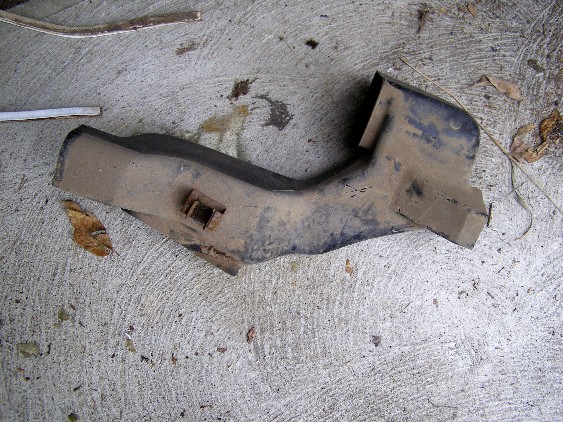 Overall I am happy with what I found. It wasn't too hard to take the interior out and I have the Ford shop manual to reference when I run into anything that seems puzzling. I have to wait until I am ready to remove the front windscreen (as they call it in Australia) and the backlight before removing the headliner. In the meantime I have removed the rearview mirror, sunvisors, and coat hooks.
The condition of the cab area of the car is pretty good. There is only a couple spots where I will be doing some simple cutting and welding. I will be sandblasting all this carefully. After clean-up I will be brushing and spraying a rust sealer into the inner and enclosed surfaces of the chassis. I hope what I found during this part of disassembly is going to be an indication of the condition of the rest of the car as well.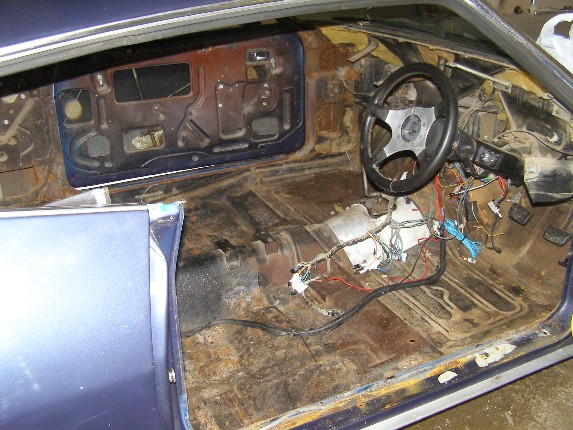 From this point on I will break down the various sections of the cars so that you can click on the area you want to read about instead of making "Beginning Work" 100 pages long! At the end of each section the "Next" button will take you on to the following section.